Cuba has long been a mystery to the rest of the world. A revolution carried out by perhaps two of the most influential rebels of the 1900s – Fidel Castro and Che Guevara to bring down US-backed military dictatorship of Fulgencio Batista suddenly changed Cuba forever. This in-turn resulted in the U.S. embargo of Cuba and subsequent armed attempts to oust Fidel Castro. To some people, Castro and Che were ruthless fighters and communist tyrants. To others, they were liberators and stalwart advocates of egalitarianism bringing justice and equality to the poorest sections of the Cuban society. After the revolutionary government nationalized all U.S. property in Cuba in 1960, the Cuban – American relations soured further and resulted in strengthening of the US embargo of Cuba which is still in force as of 2020. Following the American embargo, Soviet Union became Cuba's main ally developing close military and intelligence ties until the Soviet Union's collapse in 1991. The loss of trade and economic aid from the dissolution of Soviet Union along with the alienation from the rest of the world due to the U.S. embargo brought about unfortunate circumstances which radically transformed Cuban society and economy.
Today, Cuba stands at the crossroads unable to decide what's best for it. The golden-agers still proud of the revolution and Fidel in their hearts wouldn't mind living the rest of their days the way they lived their previous 70 years where everyone is entitled to free education, healthcare and limited monthly ration from the government. But, at the same time, an average monthly salary of only US$25 is not enough to sustain a comfortable life and many Cubans feel a change would be better for the country. As a traveller, my aim was to learn about the Cuban way of living and their perspective towards life as their lifestyle was completely opposite to mine. Here is my journey as I backpacked through the northern half of the country for 17 days in January 2020 before returning back home – just in time before COVID-19 conquered the globe.
First things first,
As of January 2020, tourists are not allowed to use the trains.
Since, we are talking about vehicles and transportation, let me show you the real Cuban jewels –
To see in Havana –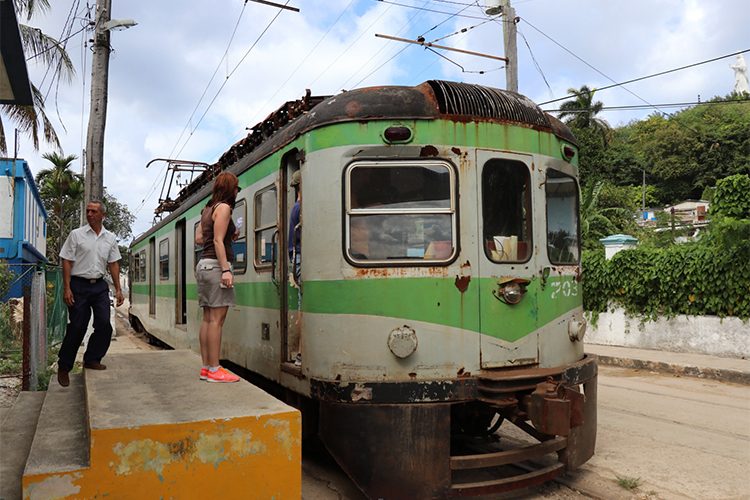 Accomodation in Cuba –
Trinidad was perhaps my favourite city in Cuba because of many activities and things to do in and around the town.
So, here it is! Cuba is known for its cars, cigars and communism and I tried to show you as much as possible. I was only able to visit the northern half of the country and I'm pretty sure the southern half would have a much different lifestyle and culture. Havana was a busy city just like any other capital city in the world where everyone wants you to see the pretty side of the town. But you've got to head out to the countryside to witness the real Cuban culture. I was lucky in always finding fellow travelers who could speak Spanish and I hung onto them making it easier for me to strike up conversations with the locals. Cuba is fast changing with more and more small businesses being given permits by the government and some tax benefits. Who knows how Cuba would be ten years from now.
Do let me know what you think about Cuba and your favourite part of this post.
Until next time!